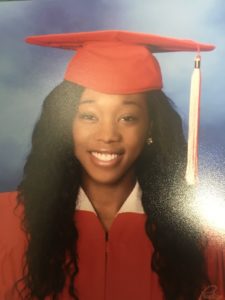 I am sincerely honored to have been selected as the recipient of the Crimson and Gray Award. Thank you for your generosity, my educational pursuits would not be possible without generous support from scholarship sponsors like yourself.
As I plan to begin my education at University of  Florida, I am very thankful for receiving your thoughtful gift. By awarding me this award, you have lightened my financial burden which allows me to focus more on the most important aspect of school – Learning. Your generosity has inspired me to help others and give back to the community. I hope one day I will be able to help students achieve their goals just as you have helped me.
Thank you again for your generosity and support. I promise you I will work very hard and eventually give something back to others, both as a doctor and possibly a scholarship to future students like myself.
Sincerely,
Sophia McCray